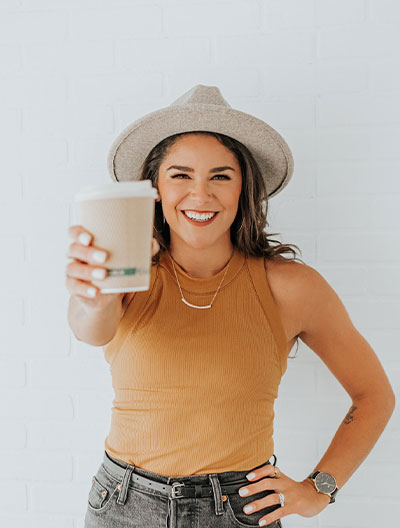 We are running a lead generation campaign to build Annie's email list. Her offer is a free Ideal Client Avatar Creator for fitness coaches. This is a quick guide wherein you'll define your ideal client in 25 questions or less so you know how to speak, connect, and engage with them in any forms like emails, social media content, blogs, building landing pages, sales funnel and other aspects of sales and marketing.
Campaign Objective = Conversions
Conversion Event = Lead
Campaign Length: 30 days
Best Performing Ad / What Worked:
Here are the vital metrics of this ad:
CPC: $2.40
CTR (Link): 0.88%
CPL: $3.70
Leads: 677
Ad Spend: $2,502.94
Since launching this ad last February 2022, it has been our best ad. Simply because it has a huge relevance on how the copy and creative was created. The copy has a straight to the point attack. Which is catching the target market's pains and frustrations about the clarity on how they should speak and connect to their ideal audience.
We run at least 10 optin ads across multiple campaigns. And this ad brought 78.45% of the total leads with a decent $3.7 CPL making it the best ad for our optin camp
The F2C creative also had a huge impact on this result. It was short, funny, and the words used on the video script are relatable to the target market. The copy and creative is a perfect combination making the whole ad a consistent best performer.
Building a list is a continuous game. Once the lead gets into Annie's email list, she will nurture them through emails and provide more value. Building an email list is also one of the best tools to bring more sales to business. You've got a higher chance of making more sales when you launch programs as people tend to easily buy from someone who they know, like, and trust.
Ready to Elevate Your Marketing?