4x Your Impact and Income With Facebook Ads for Course Creators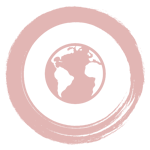 You're a lady that's making a purposeful impact in the world with your online courses.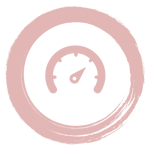 You're super dialed into your business and have made massive strides in the past few years/months.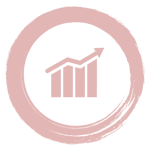 Your offers are selling, but you wonder how you could reach even more people.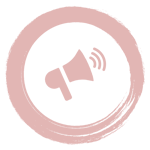 You're ready touse Facebook ads for course creators to amplify your impact and income.
Though you hear that Facebook and Instagram ads are the answer – "cracking the code" on how to scale Facebook ads is feeling completely impossible.
You're so busy running your biz that researching, tinkering with and creating Facebook & Instagram ads is just not doable right now (and the people you worked with in the past didn't deliver the earth-shattering results you know are possible!)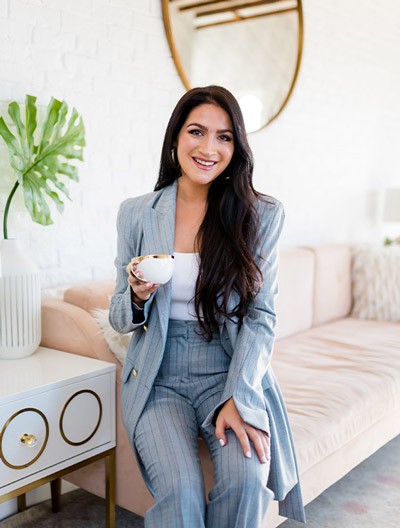 We helped Christina move from launch mode to Evergreen Queen. With our campaign build & strategy recommendations, Christina is selling 30+ courses a week and has implemented a downsell that's allowing her to drive revenue from students that aren't yet ready to buy the full course.
Every person on the EHM team is a wealth of knowledge and an absolute privilege to work with.
In just the first three months working together, Elevate Her Marketing helped me grow my email list by 10,000 and earn a gross revenue of almost $100k.
I feel so much more comfortable & confident in my ability to hit my monthly revenue goals and to launch future profitable courses with ease.
Not only has investing in Facebook and Instagram ads taken my business to new level financially, it has also paved the way for me to create future profitable courses & offerings, hire other key employees in my business and grow my business to a place I once could only dream about.
– Christina Galbato
Significant, Consistent Scale Comes From:

A well thought out, targeted strategy that's been tested and proven to work by experts.

Exceptional creative that instantly stops that scrolling thumb and gets your audience to not only look at but to sit back and read through your entire ad.

Building a value based funnel that starts small and lasts long into the future.
Constant testing & optimization so that we know for sure the energy and money we're putting into your ads are reaping you all the rewards.
Sound like something you want?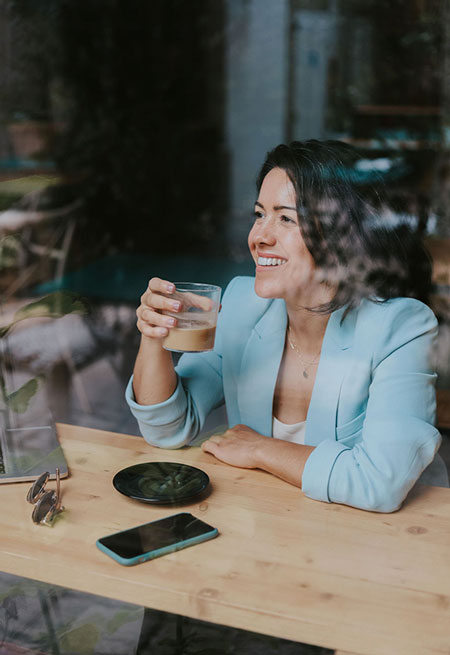 Have tens-of-thousands of new people on your email list.
Have thousands of people going through your webinar or video series.
See hundreds of purchases come in for your course.
And all of it happening seamlessly, while you stay in YOUR zone of genius and leave the FB &IG Ads "guesswork" to the seasoned pros who have spent years mastering the ever-changing industry…
You'll feel a new-found peace of mind and confidence because you've got an entire team alongside you and an Ad strategy that works (finally!).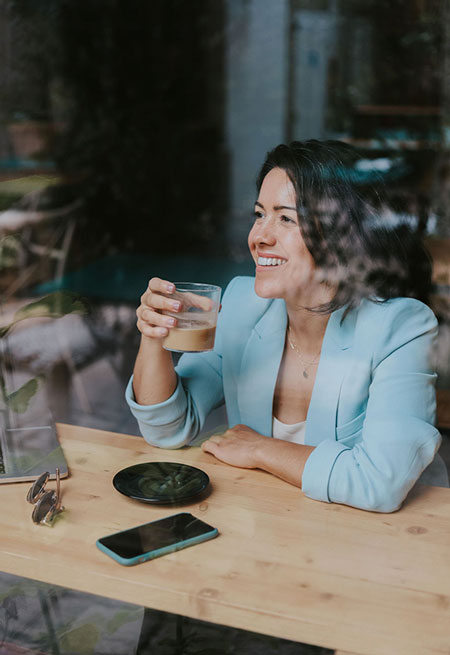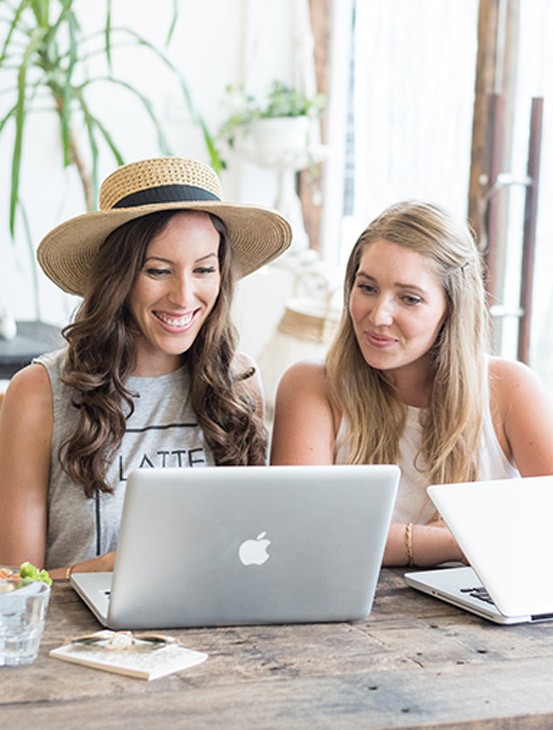 Meet the Bucketlist Bombshells
When we first starting working with the BB team, they were just starting out with their FB & IG Ads journey. We helped them build out 2 major, successful FB ad funnels allowing them to go from making $100K to $500K from their Facebook & Instagram Ads over the course of 2018.
We were able to successfully use Facebooks ads to drive our big course launches which was a huge improvement. We implemented Instagram ads and saw big success with this. We implemented a great cold audience campaign with the Vlog style video and were able to drive lots of leads and sales with our free mini-course and skills courses.
I love the insight and strategy that Frannie provides — she's incredibly knowledgeable and strategic when it comes to building out large campaigns. We felt very confident having her lead the Facebook ads side of our big course launches. In terms of creatives, Frannie has a great eye to instruct her creative team and I love the videos and ads that her team created.
– Cassie Torrecillas | The Bucketlist Bombshells
…so, yes! With Facebook Ads for Course Creators:
It is possible to grow your business to the level you want to be at.
[[We're talking multiple hundreds of eager students enrolled in your course.]]
It is possible to learn to scale Facebook ads to make MORE impact and income than you've already achieved.
It is possible to amplify your revenue by multiple 100s of thousands with FB & IG  ads. (Over the past 2 years, we've partnered with clients to amplify their annual revenue from 100k per year to 500k+ per year using Facebook & Instagram ads!)
To achieve that you need…
Advanced & proven testing, optimizing, & scaling strategies.
An entire team of highly trained experts (we're talking FB certified account managers, expert video editors, truly conversational & modern-world copywriters, and more).
Continuous adaptation to the everchanging FB & IG landscape.
And luckily for you, you've landed in just the right place.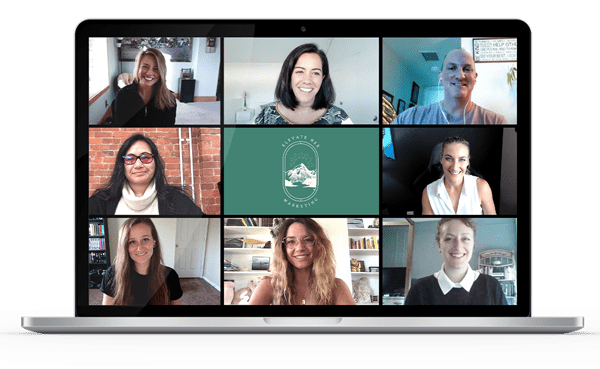 We're Elevate Her Marketing and we help female-identifying online entrepreneurs amplify their impact and income with Facebook & Instagram ads for course creators.
When you work with us, you get an entire department added to your team – we'll learn about and take care of your business as if it were our own.
Here's a peek inside the journey we'll go on together in our
Fill out a few onboarding documents so our team can learn all about your business so we can market as if we were a part of your team (cuz now we are!).
Jump on a kick off call to get crystal clear on everything you shared with us and discuss the creation of your Facebook ads campaign.
Then we'll share our expert advice for immediate improvement including things like adding an extra email to your funnel, recording an opt-in video, tweaking your landing page, etc. so that when your campaigns launch you'll start seeing results ASAP.
After sending you our tweaks, your team executes to make necessary, results-boosting adjustments. Once that's finished, Team EHM jumps to action building your FB & IG campaign. Once all assets are complete on your end, our entire campaign build process takes about 13 business days from start to finish.
Our Creative Director will painstakingly breakdown your avatars deepest frustrations and biggest desires and work with our copywriters to transform that into our CNC ad copy™. This process creates headlines and stories that will instantly lure in your ideal customers and intrigue them to learn more about what you have to offer.
The Creative Director will also build out EC&C™ concepts based on proven ad styles and work with our in-house design team to bring those concepts to life in the form of images, animations, and videos. We like to call these our 'scroll stoppers' – the first step in the buying process – getting people to pay attention to your ads. [[Side note: we're damn good at this]]
You'll receive videos, images, and GIFs for all placements we find suitable for your audience (for example, Instagram Story, Facebook newsfeed, right-hand column etc.) Each creative will be specifically built for its specific placement to give it the best chance at optimal performance.
Your account manager will build you a robust library of custom & lookalike audiences, place proper pixels & standard events throughout your entire site – always optimized for best function and reporting capabilities and use our BTO™ campaign structure to build your course inside the FB Ads manager.
Campaign launch! Your campaign will go live 10 business days after we've received all final assets from you and we'll all do a little virtual celebrating!
[Throughout this process, you'll have bi-weekly meetings with your hand-picked account manager and you'll have unlimited, on-going slack access to your FB ads team]
We'll monitor & optimize your ads continuously and update you on performance weekly & monthly. We'll add new creative as necessary, update copy, test new audiences, bidding strategies, scaling methods, and more.
Your ads will be well taken care of – this is the 'sauce' that builds campaigns that continue to succeed month after month!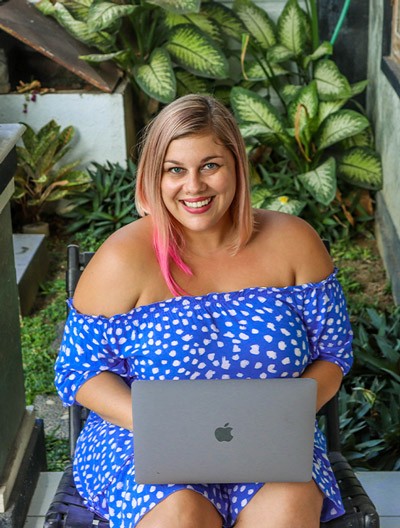 Esther's main goal focused on generating 500K in revenue for all of 2020… in just 9 months, Elevate Her Marketing helped her generate $1,098,240 in profit from her ads.
She helped us almost double our monthly revenue in just a few weeks. I am over the moon happy that I decided to trust Frannie and her amazing team with our ads.
– Esther Inman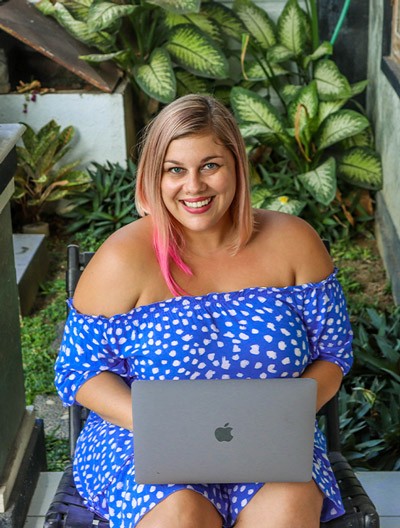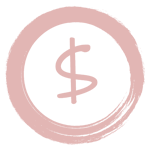 You're making at least $20k+/month and want to scale your Facebook ads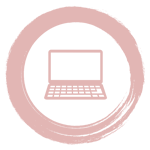 You have a proven online course priced anywhere from $500 to $2500
You're consistently delivering organic value to your audience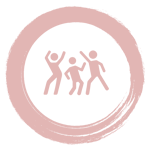 You have a team and you're willing to do some work on your end when needed (tweaking landing pages, improving emails, recording videos)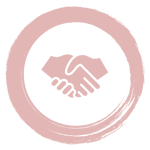 You're playing the long game and are ready to commit to an ads strategy with a proven partner for a minimum of 4 months
Facebook Ads for course creators – is this exactly what you were looking for?
If you're ready to take the leap and allow FB & IG ads to amplify the amazing work you already do, so you can scale your Facebook ads and impact more people while growing your revenue…
Well, lady, we're here for ya.
The investment to partner with us starts at $5,000/month for a minimum of 3 months.
Click the button below to jump on a complimentary discovery call where we'll talk about your specific needs:
Your big biz goals & dreams

What you've already tried

Where you want to go with the online course(s) you have

What our relationship would look like if we both think it's a good fit to work together
Wondering where Elevate Her Marketing came from and what we're all about?
Frannie, our founder, is on a mission to increase the income of women all over the globe. Helping online course creators improve their marketing is her means of doing that! 
Frannie's career began at a startup in NYC right out of college. She worked 12 hour days and traveled around the country. Eventually she was looking for more freedome and started taking all the online courses.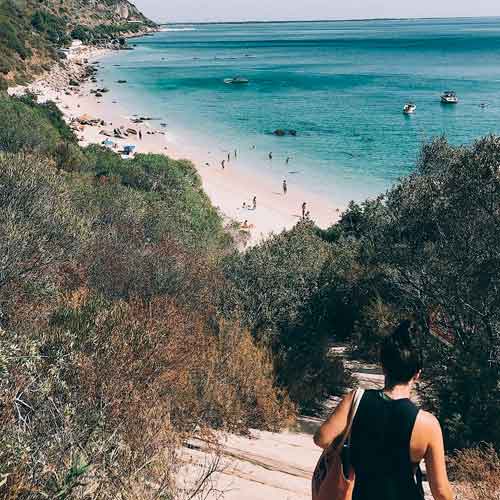 This landed her a gig at a Facebook advertising agency where she was able to work with some of the biggest nams in the online course space like Amy Porterfield, Mindvalley, Brooke Castillo, and more.
Eventually, she craved even more freedom and decided to build her own agency. Elevate Her Marketing was created on a beach in Bali in 2017 and we've been supporting female identifying online course creators ever since. Since then, we've helped numerous client generate millions of dollars in profits from their Facebook & Instagram Ads
Read the full story here.