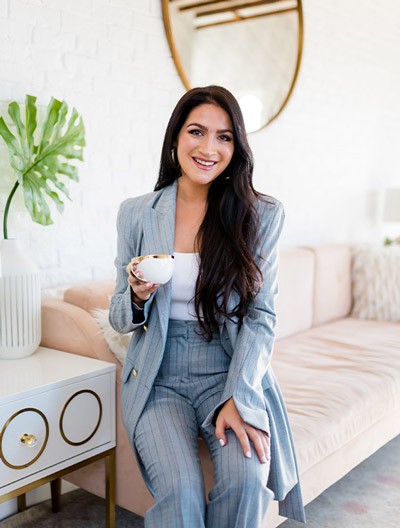 As a successful luxury travel and lifestyle blogger, Christina Galbato knew the power of organic outreach. After all, it was how she'd built her following to well over 200k in just three years.
It was also how she'd been selling her first online course, "The Influencer Bootcamp," which focuses on helping influencers grow their presence on Instagram, create high-quality content and monetize and work with brands.
The problem was that even though she had sales coming in, an organic reach strategy put her in the tough spot of having to spend most of her time selling her course. She wasn't able to devote time the time she wanted on creating new content or dreaming up ideas for her business.
Christina knew Facebook and Instagram ads could help her reach more people with her course, as well as elevate her business revenue, but it was a big investment…
in fact, it was the biggest one in her career at that point.
And she worried she'd be tossing money at ads without seeing results.
But the results Christina saw working with Elevate Her Marketing didn't just meet her expectations – they exceeded them, twice over!
Elevate Her Marketing helped Christina generate $1,017,578 in sales from Facebook & Instagram ads alone.
When we started working together, Christina's goals were straightforward:
Make 2X return on her ad spend – this means that for every $1 she spent, she'd make $2.
Use lead generation to grow her email list consistently so she could have more ownership over her audience – which would ultimately result in a revenue increase over time, especially as she created more offers to serve her niche.
From the start, our main goal was getting Christina the return she was looking for.
We focused on building a strong campaign from the beginning by learning everything we could about her audience.
We worked hand-in-hand with Christina to make sure our messaging and creatives truly spoke to her audience and were in her voice.
Once we felt we had successfully mastered one strategy, we expanded on it. For example, one of our most successful strategies involved first targeting English-speaking countries. Next, we scaled to high-income countries around the world but targeting English speakers within those countries. This delivered some of our highest return and allowed us to scale.
Data measurement and consistent testing were key to Christina Galbato's results.
Other successful strategies included:
Introducing and testing new creatives on a rolling basis
Audience expansion (targeting new people who had never heard of Christina using interests and higher % lookalikes)
Analyzing purchase data and optimizing base on it. Based on Facebook marketing analytics, we saw most purchases were coming from her opt-in campaign, so instead of using 'Leads' as the campaign objective, we used purchases.
Using content to boost results Christina has many content assets we've used to engage people in her warm audience that haven't yet purchased. We've also used her content in specific ways to boost her credibility which has delivered high revenue results!
Finally, we focused on long-term success, rather than the quick win. We adjusted on months when numbers were lower than we hoped for, we have bi-weekly calls with Christina where we learn about her business plans and strategize how we can implement ads to elevate the results of her projects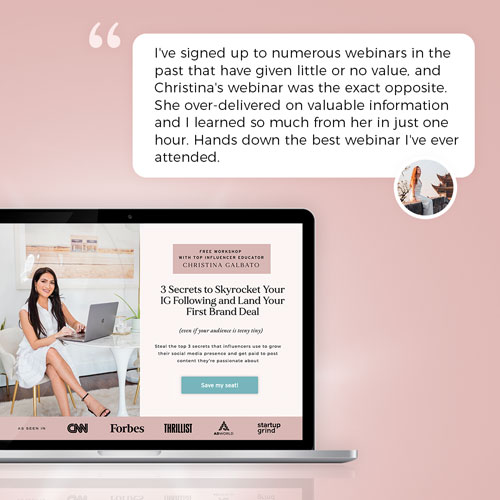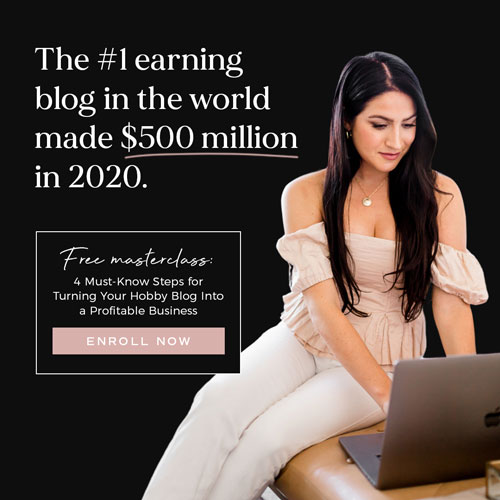 Christina's Results after working with Elevate Her Marketing:
Amount Spent: $254,155.22
Total Purchases: 2122
Total Sales Income from ads: $1,017,578.00
Average monthly return: $4 for everyone $1 spent
Total Profit: $763,423
Total Leads: 104,647
Average Cost Per Lead: $2.03
Additionally, Christina has been able to increase the price for her course from $497 to $697 which has significantly increased the average order value per customer.
So, what did EHM learn from elevating Christina Galbato's business?
It takes two: Christina treats us as her partner and works with us to get the best results. She doesn't assume we'll do all the work and trusts our advice. So when we need her to shoot a new video for ads or adjust her webinar, she gets it done – and done well.
… but there isn't one right answer: we have a saying here at EHM – Always Be Testing. When it comes to ads, there isn't just one golden strategy. There are MANY. And they need to be tested strategically. Our commitment to fully doing so is what helped us scale Christina's campaigns and deliver her such amazing results.
Like in any good partnership, patience is everything: This didn't happen overnight, or even in a month. We had good months and bad months, and every up and down in between. Christina trusted us throughout the entire process – even when things weren't as great as we'd hoped for. In return, we were able to double down on our work to get results to help her get to a MILLION dollars in revenue from her ad campaigns.
Ready to Elevate Your Marketing?