FACEBOOK MARKETING STRATEGY:
SCHEDULE A STRATEGY PARTY
Take the next step toward online course growth —stop guessing about your Facebook marketing strategy and start scaling your Facebook and Instagram ads.
We can show you how!
Schedule a Strategy Party Now!
Enter: The Comprehensive Facebook Marketing
Strategy Party session
If you are looking for a way to dive into Facebook ads strategically or make your online course ads even more successful, then we offer the perfect solution: a Strategy Party session.
The right Facebook marketing strategy can reach a more targeted audience, increase revenue, and build higher-converting traffic into your funnel! And that's why we work with course creators who are looking for more than just clicks. We want to help our customers scale their revenue to the next level, no matter how those goals are defined.
With our help, our clients have achieved:
Here's how the Strategy Party works:
To build you a unique Facebook marketing strategy (because templates don't work when it comes to running successful campaigns) we'll need to understand your business & audience.  So we'll start by having you fill out a detailed questionnaire.
This way, when we sit down for our one-on-one session, your plan will already be created and we'll simply need to put the finishing touches on it together, so you can start to take action ASAP. 
You need a plan built from experience, and that's exactly what you'll get! We've run over 4 million dollars in ad spend in the last 6 years and have worked with some of the biggest names in the online course space (yes, THAT woman!)
On the 90-minute strategy call we'll go over the detailed Facebook ad strategy for your business so you'll fully understand what needs to be done so you can build ad campaigns that scale your online course business.
There will be a couple of days for you to chill after the call (hey, parties are intense!), while we finalize your full roadmap with personalized recommendations such as ad visual concepts that will stop your audience's scroll, copy that converts your ideal audience, and specific campaign optimization & budget recommendations. 
We'll make sure you have everything you need to build & launch campaigns that convert! But, just in case something does come up right away that needs clarification, you can reach us via email for 1 week after the Strategy Party.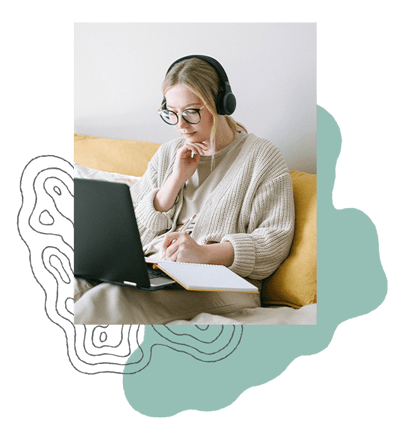 Then, 1-2 weeks after you've successfully launched your campaigns, you'll schedule a follow up call where we'll review your results and support you in tracking your data and optimizing your campaigns to generate the highest possible return.
If you need Facebook ads help to elevate your campaigns and more than double your revenue, schedule a Strategy Party now. 
These limited availability sessions allow us to help you build your business and get your life back! Scale your online course without having to spend every minute selling. Make more money while you're sleeping or on vacation.
You'll have a private strategy session with an expert who has already worked through the trial and error so you don't have to. Get complete and knowledgeable guidance from strategists who have run thousands of campaigns and know what works. We'll review your funnel and build you a customized campaign plan designed to help you win more clients.
If you're on an obstacle course and someone hands you a map while everyone else is trying to decide which path to take next, will you use that map?
Sign up for a Strategy party today before
these limited openings fill up!
Schedule a Strategy Party Now!
"As soon as I started talking to Frannie she put me totally at ease. She laid it all out in a really easy way to understand, and gave me so many great ideas. It gives me complete confidence as I'm going in to creating this campaign.
"I have been DIYing my ads for a while and have picked up a variety of habits and styles along the way. The most impressive part of the process to me was the intake and onboarding process, by the start of our time together, Frannie knew my business so well! She listened and guided me and helped set me up for success!
I continue to have a great return on my tiny offer funnel and am looking forward to hopefully using the EHM team for full ads management in the near future!"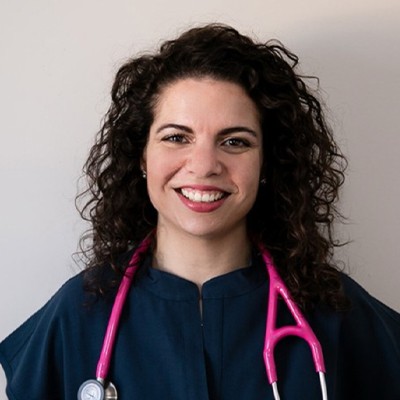 "Essentially I made $1,000 within the first day from my Facebook ads, which was absolutely amazing… In my Strategy Party they really sat down with me and told me exactly what to do, and that's what I needed."
"I love the insight and strategy that Frannie provides – she's incredibly knowledgeable and strategic when it comes to building out large campaigns."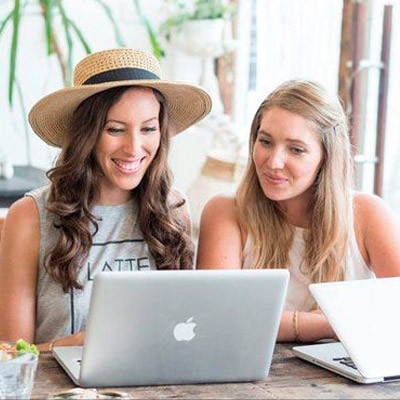 "Frannie really puts so much effort and research into breaking down all the different terms you need to know about and all the different things you need to do."
– Carly Helfand, Financial Reporter, Blogger, & Points Aficionado
A quick recap of how we'll elevate your Facebook & Instagram ads marketing strategy:
We'll build you a

Facebook ads strategy

so you can scale your course, making sure to consider your unique product, audience and business goals.

You'll receive a personalized strategy plan containing all the advice given during the 90-minute session and additional tips to use going forward. 

We are excited to walk you through everything necessary to make Facebook ads work for your course. We'll go into detail, including ad copy, images, and other important factors that affect how well your campaigns perform.

We'll connect on a 30-minute follow up call to optimize your ads after you launch your campaigns.
So, are you ready to scale your online course?
Schedule your Strategy Party session now!
Schedule a Strategy Party Now!
Still not sure? Want to know the value you're getting?
Actionable, strategic Facebook & Instagram advertising plan (or audit) of your current plan

built specifically for your business

(valued at $5,000)

90-minute zoom call where we'll review your customized plan and answer all your questions so you can start building your

Facebook ad strategy

ASAP (valued at $450)

30-minute follow up call after launching your ads to ensure Facebook ad campaign strategy campaign success! (valued at $150)
How about a TON of BONUSES, including:
Thriving After the iOS Privacy Update: What you need to know so you can keep scaling your Facebook Ads (Value $1075)

Campaign Launch Checklist (Value $50)

25 ad copy & visual examples (Value $75)

5 Hooks for your ads (Value $150)

5 Ad visuals concepts specific to your campaign (Value $150)

Video App Vault so you can create your own video ads based on your skills and resources (Value $50)

How-to video for setting up your ads (Value $50)

How-to video for optimizing your ads (Value $50)
TOTAL VALUE: $7,250
YOUR PRICE: $1,999
Schedule a Strategy Party Now!
Not ready yet? Fill this out for more info
Frequently Asked Questions about the
Facebook Ads Strategy Party
1. Do I receive my Facebook ad strategy in our 90-minute meeting?
Nope! We'll email your Facebook ads campaign strategy to you after spending time completing + finalizing it. You'll receive it within 3 business days of the Strategy Party.
2. Will I be able to do multiple Strategy Parties?
Absolutely! We've had many clients participate in multiple Strategy Parties.
3. What types of topics can I receive support on during a Strategy Party?
We're able to 'party' on the following things: Audit of your current Facebook and Instagram ads, ads campaign strategy build for your online course or email list, or lessons on how to set up your ads.
4. What happens if I need more help after my 90-minute Strategy Party?
That's to be expected! We provide one complimentary 30-minute follow up call after you've launched the Facebook ads campaign from your Strategy Party Plan!
5. I need help with ad visuals. Will you help me create these?
We won't be creating visuals on the call, as building epic ad visuals is more than a 90-minute process. We won't leave you hanging though, we'll provide you with plenty of creative templates + examples to work from.