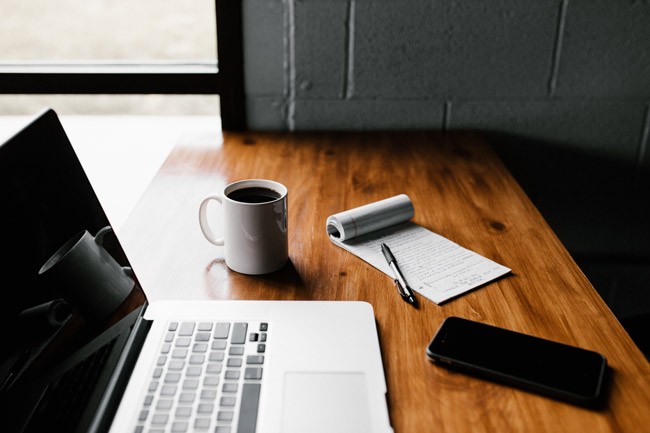 Facebook and Instagram Marketing Checklist for Course Creators
If your course sales have reached a plateau, it's time to start thinking about how to reach more students. Let's review a Facebook marketing checklist to explore how you can grow your warm audience for your online course and increase sales. What are some new and creative ways to market it? Consider the type of course you're selling, your target audience, your goals, and the cost per acquisition you need to meet to be profitable.
There are many strategies for Facebook and Instagram marketing that can help you promote your course. For example, if your course helps students learn how to sell products or services, you may want to use paid advertising campaigns, affiliate programs, or other forms of direct marketing. If you are offering an ebook or another resource to bring potential students into your funnel, setting up an email opt-in and sending a drip campaign may be a better choice.
Creating a successful online course takes more than just writing up a couple of lessons and uploading them to your website. In order to generate consistent sales and grow an audience, you need to create and optimize a sales funnel. Facebook and Instagram provide several different organic and paid advertising options that you can use to reach your target audience and generate new sales. Below, you will find our marketing checklist for course creators.
Organic Facebook and Instagram Marketing Checklist
When it comes to organic marketing options on Facebook and Instagram, there are many choices. Which options are right for your business? The answer depends on a variety of factors. Here are some questions you need to ask before developing an organic social marketing approach:
Who is your target audience?
What is your course's value proposition?
What is the interest level in the subject matter of your course?
How would you like to guide potential students through your sales funnel?
What will be your return on time and money invested, and can you be profitable?
Strategies for Organic Facebook and Instagram Marketing
Optimize Your Facebook and Instagram Bios. Your social media profiles are sometimes a person's introduction to you and your business. You want to make a great impression! If you build your bio with your audience in mind and strategic keyword inclusion, you can also increase your chances that your page and bio will be found.

Bio optimization is important for showcasing your brand. Use keywords that can attract the kind of students who are most likely to be interested in your course offerings. Be as precise and concise as possible, especially in cases where there are character limits.

Deliver the same brand experience on all social media platforms. This is vital with Facebook and Instagram since there are several cross-platform experiences that allow the same content to be viewed on either. Are your colors, graphics, and tone of voice consistent everywhere? If you like, you can connect your Facebook and Instagram pages and easily switch back and forth to manage each with tools like Creator Studio.

Also in the bio, be sure to include links to some of your best content that you want to highlight on your website.
Follow Relevant People and Businesses. In the settings for your page, you can review who your current followers are, which includes people who like and follow your page as well as other pages that like yours. It doesn't hurt to spend some time looking through these and following back. Engage with similar pages and comment on posts, but don't comment spam! Offer advice or recommendations that provide value to the user communities of those pages. Especially if you are posting as your page, some of those community members are likely to check yours out and even recommend it to friends or colleagues.
Use Motivational or Inspirational Posts. It's easy to find inspirational quotes that fit almost any subject you want to inspire your audience about, using sites like BrainyQuote. When possible, keep the quotes short. Use bold text that contrasts with the background color or image, and keep that background simple. The focus should be on the quote, which will encourage people to share it if it connects with them in some way. When someone shares your content, it's free marketing for you because you'll get in front of their audience as well!
Use Product Posts (Digital Products Count!). Create product posts that evoke certain feelings or emotions about your course. Huge brands do this all the time with great success. What will the prospective student gain from your course? Not just knowledge, but the result of that knowledge. Will they use it to land a better job? Start a business? Become a better debater on a subject? Impress their friends? Make more money?

Use high-quality photos, or even videos if you have them. Add rich, interesting captions, not just the course name and some hashtags. On Instagram, you can even add product stickers that link people to a product page if you are selling a product (such as a mini-course ebook) and adding people to your long-term sales funnel.
Use Informational Posts. Informational posts share educational tidbits or industry news. They offer links to blogs, videos, or other media related to your type of content. Make sure you link to information that is as current as possible. Announcements by peers (not competitors), useful data, or newly-discovered resources are all great items to share in this type of Facebook or Instagram post. You can also share the value in the post itself; there doesn't always have to be a link to another resource. For example, post an infographic with a short caption.
Entice User-Generated Content (UGC). User-generated content (UGC) can be used for both organic and paid social media campaigns. Some examples of UGC on social media are course reviews, success stories, and images – especially images of great results achieved by using what was learned in your course(s).
Add Polls to Engage Your Audience. Polls are a little different, as they are more effectively shared in groups than on business pages. However, this is actually a good thing. The organic reach of polls is better, as these polls will also be delivered to the newsfeeds of users who are in these groups. Polls can also be used effectively in Instagram Stories. Ask for feedback on a webinar, a how-to video, ideas for new courses or additions to courses, or anything else relevant. Polls are a great way to encourage audience participation and provide you with valuable information about what people want.
Use "Inside Look" Posts to Give Your Audience a Look Behind the Scenes. The power of behind the scenes content is its ability to present the human side of a brand. It can be used to share some of the day-to-day inner workings and show how you go about developing and providing support for your digital offerings. There are several ways to present this kind of content. Some examples could be: Share a story with a photo series or video, post a timeline on your blog about how you arrived at a particular conclusion, or share some inspirational student outcomes.
Add YouTube Video Posts. While YouTube is best for getting people to stick around for longer videos and get your content ranked on Google, Facebook offers more options to drive conversions, such as suggested pages or products. Of course it's effective to drive conversions with YouTube as well – and when you add a YouTube video to your Facebook or Instagram page, you can combine the calls to action to increase conversion rates.
Use "Join Me Live" Posts to Invite Your Audience to Engage with You in Real-Time. Instagram and Facebook are powerful for live events. According to New York Magazine and LiveStream, 80% of audiences would rather watch a live stream than read a blog post. More than 2/3 of audiences sign up for another event, and purchases during live events almost always outpace purchases from other sources. Check out this guide from Business Insider on how to go live on Instagram.
Download the Plan Before You Pay Cheatsheet
Everything you need to have ready before investing in Facebook & Instagram Ads
Add Personal Images That Showcase Your Work Style and Branding
Use Reposted Images (with Permission) from Larger Accounts
Add Video Shorts as You Have Ideas or Have a Quick Moment to Share
Add Quote Cards to Inspire and Educate Your Audience
Add Polls to Engage Your Audience
Use Instagram Stories
Additional Organic Facebook and Instagram Marketing Ideas
Ask a Virtual Assistant to Find You Guest Spots on Podcasts
Ask a Virtual Assistant to Find You Other Virtual Speaking Engagements
Be Active in Comments in Relevant Facebook Groups
Build a Course Sales Page on Your Website (Sales Funnel)
Create a Pre-Sale for an Upcoming Course Launch (Sales Funnel)
Cross-Promote Courses (If You Have More Than One)
Grow Your Email List
Offer a Free Mini-Course
Offer a Guarantee
Offer an Affiliate Program
Offer an Ebook (Sell or Give Away on Amazon)
Offer Course Bundles
Offer Exclusive Bonuses
Offer Live and On-Demand Webinars
Offer Your Course in Multiple Languages
Optimize Your Facebook Page
Outsource Social Media Posts to a Virtual Assistant
Participate on Quora and Reddit
Partner with Other Businesses or Course Creators to Cross-Promote
Post Related Infographics on Pinterest
Promote Your Course Across Channels (Social, Video, Website/Blog)
Publish Guest Posts on Other Websites
Run a Poll or Survey on Facebook Before Building Your Course
Sales Page with Student Testimonials (Video and Text)
Schedule "Lives" on Multiple Platforms (FB, IG, YouTube)
Sign Up with HARO to Find Opportunities
Solicit Blogger Reviews
Solicit Student Reviews
Start a YouTube Channel and/or Podcast
Start Groups on Facebook, LinkedIn, and Meetup
Use Keyword Data to Tweak Course Offerings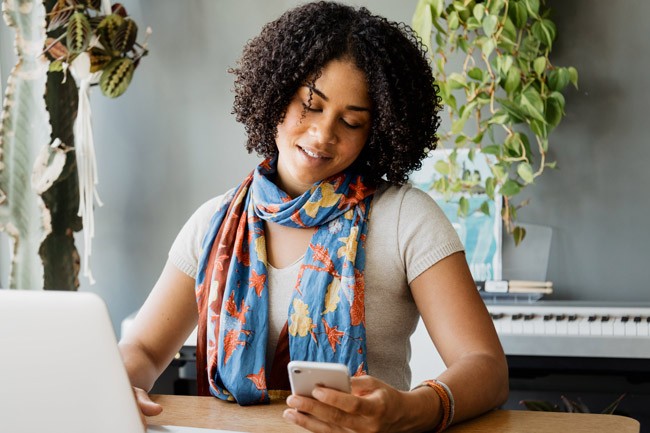 Paid Facebook and Instagram Marketing Checklist
With 2.9 billion users on Facebook and 1.3 billion on Instagram, and a wide range of demographic data and filtering options, these two platforms are an amazing way to find and connect with your target audience. It's important to know the types of ads that are available and how to effectively target your content toward the right people. Video ads, image ads, polls, carousels, slideshows – what will resonate with your audience? There's a lot to learn, but when done right, Facebook and Instagram ads can grow your revenue exponentially. You can become a true expert with guided courses like Elevate Your Ads. While the Facebook marketing checklist below does not cover everything, it provides some ideas you can use to get started.
Strategies for Paid Facebook and Instagram Marketing
Build 2 – 3 ideal customer personas (profiles). Know thy audience. A persona is a generated profile of your ideal customer based on market data and data from your existing client base. It maps out their demographics, desires, and goals. Knowing a buyer persona helps you create a strategy to reach this type of customer and build the right audiences in Business Manager. There are several free tools available for building buyer personas. The HubSpot Make My Persona tool is a great example.
Know your market. Make sure there is proof of demand for the knowledge your course offers. Some ways to gauge market demand are to ask friends or coworkers; check for competition on Amazon, YouTube, or podcasting platforms; and check search volume in Google Keyword Planner.
Offer proof of prior success, if you have it. Have you received written testimonials from students? Case studies? When people are considering an investment in your course, it should also be seen as an investment in themselves, and social proof like this may be the deciding factor in whether or not they click the "buy" button.
Review your margins so you know you will be profitable when bringing a new student on board – or know that the initial purchase is a loss leader and that you have a high-converting, higher-margin upsell available.
Understand that Facebook uses interruption or disruption marketing. People don't come to Facebook looking for a course to enroll in, but there are people in the Facebook audience who will be interested in what you have to offer. Provide value and a good user experience first.
Establish a sales funnel that works for your business and your customers. In this order, it's important to find:
Qualified traffic. Are you engaged with the right audiences in relevant groups?
Warm or hot leads. Will your offer generate interest for your ideal students?
Students who will be excited to learn what you're teaching. How are you bringing prospects into the top of the funnel and keeping them engaged through the sale?
Know your goals so you can plan the appropriate campaign type:
Awareness (Custom Audiences)

Interest-based audiences
Lookalike audiences

List Building (Email in Exchange for a Resource)

Guides
Cheat Sheets
Case Studies
Checklists
Webinars
Small Free Courses (with strategic upsells to paid courses)
Retargeting

Sales

Open Enrollment
Closing Enrollment (timers can be effective)
Exclusive Deal (time-limited)
Exclusive Bonuses (value-adds to the course)
Free Trials with Limited Content (with upsells)
Customer Testimonials (videos and snippets in landing page sales copy)
Additional Paid Facebook, Instagram, and Other Marketing Ideas
Advertise Your Course with Banner Ads on Facebook and Instagram
Advertise Your Course with Facebook and Instagram Sponsored Posts
Ask for Influencer Boosts on Instagram (May Require Payment)
Promote Your Course with Google Ads
Submit Press Releases for New Courses or Promotions
How to Use This Facebook and Instagram Marketing Checklist
When it comes to reaching a wider audience and scaling your online course sales, using a combination of organic social marketing and paid advertising is likely to produce the best results. The ideas that you use from the recommendations in this Facebook marketing checklist will be unique to your business. Choose what makes the most sense for you based on your audience, the data, and "educated gut instinct." And of course, if you are looking for a knowledgeable partner in your Facebook and Instagram advertising journey, you can chat with us for recommendations tailored to your business.
Download the Plan Before You Pay Cheatsheet
Everything you need to have ready before investing in Facebook & Instagram Ads
Share this post!