Grow Your Email List
10x Faster with
Facebook and Instagram Ads
We'll Take Your Email List to the Next Level
Your audience is your #1 asset as a digital business owner. Instagram followers or likes on your Yourtube videos isn't enough, the power is in the audience asset you own… your email list. 
Have a successful online product or service that more people in the world need to experience?
Love the idea of seeing a continuous stream of new, high-quality leads joining your email list every day?
Feel like your audience growth is plateauing or not happening fast enough?
Want to spend less time marketing your business & more time working on the things that excite you?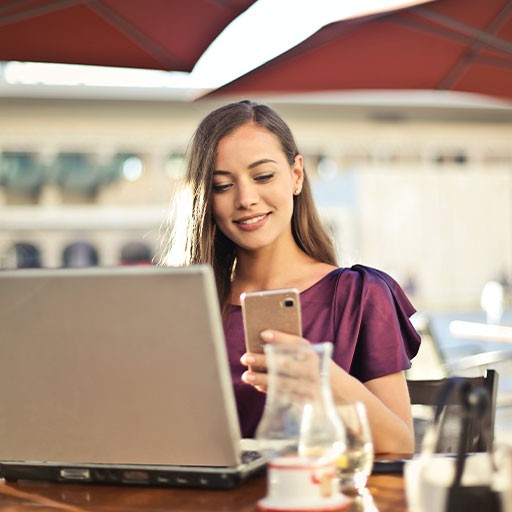 You're at the point in your business where you've proved your success – people LOVE what you're offering & you're totally ready to take it to the next level.
BUT with all this success comes more responsibility. 
Organic marketing has worked really well for you and you're committed to continued growth, but you're ready to put it one someone else's plate.
Plus, you're not making anywhere near as much progress with hashtags and the latest video trends as you used to, thanks to the ever-changing algorithm!
But don't worry, there's another way…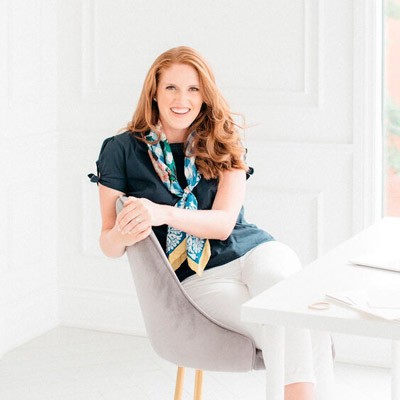 "I LOVE how the Elevate Her Marketing girls take care of my ads from start to finish with minimal effort on my part. They have a process and system down to make running ads as easy as possible for the business owner.
Since running ads, my revenue, email list, and the Instagram following are growing faster than ever before!"
Your business is MORE than ready for significant, consistent scale!
All you need to grow your email list
and amp up your audience asset is…
A value-based digital funnel that converts "lookers" into raving fans & future customers
Marketing messages that align with your business values and speak directly to your ideal customer
Tried and true advertising strategies that have been tested and are proven to grow email lists steadily
Targeted campaigns that deliver results regardless of what the algorithm is doing these days
Exceptional ad visuals that catch your avatar's eye and make them feel they NEED to click to find out more
A supportive and expert team that has extensive experience delivering millions of dollars in results to other businesses in your niche
Think about it, what would it feel like to have…
Tens-of-thousands of new people finding your business, on auto-pilot?
Your ideal audience joining your email list by the thousands?!
Hundreds of people downloading your eBook, watching your webinar or participating in your challenge at any given moment?
And all of it happening seamlessly, while you stay in YOUR zone of genius and leave the FB & IG Ads "guesswork" to the seasoned pros who have spent years mastering the ever-changing industry…
You'll feel a new-found peace of mind and confidence because you've got an entire team alongside you and an Ad strategy that works (finally!).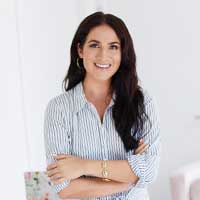 "In the first three months of working together, I grew my email list by 10,000 new subscribers and earned a revenue of over $100,000. And then over the next year of working together, my email list is now over 100,000 new subscribers, super-targeted for the audience that I want. So every single month has been profitable for my business working with Elevate Her Marketing."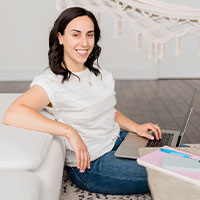 "If you're going to invest in Facebook Ads, EHM is the place to do that. The way they take care of people, and the way their team runs. Frannis is an incredible business owner. Elevate Her Marketing is not just another agency."
With Facebook Ads you CAN…
Grow your business to the level you desire without having to take care of everything yourself.
We're talking the kind of growth that you couldn't have even imagined.
It is possible to scale in a way that doesn't burn you or your team out & allows you to serve more people, while growing your profits!
Luckily for you, you landed in the right place.
Elevate Her Marketing is committed to elevating the income of women across the globe.
We support female online business owners in improving their businesses & lives through Facebook & Instagram ads!
When you work with us, you'll have an entire department added to your team — we'll learn about and take care of your business as if it were our own.
And we have a special offering for those that are looking to grow their email list and dip their toes into ads before fully diving in!
Wondering what that looks like?
Grow Your Email List and Scale Your Leads
Here's what you get inside:
A quick peek into what you'll get when you sign up for our Email List Elevation service offering…
We'll build a custom strategy for your ad campaigns with 1 email opt-in campaign (directing people to your lead magnet) and 1 content campaign (directing people to valuable content you've created).
The goal of our partnership will be to grow your email list and will focus on the follow Facebook Ad metrics:
Cost Per Impression (CPM)
Click Through Rate (CTR)
Cost Per Click (CPC)
Cost Per Lead (CPL)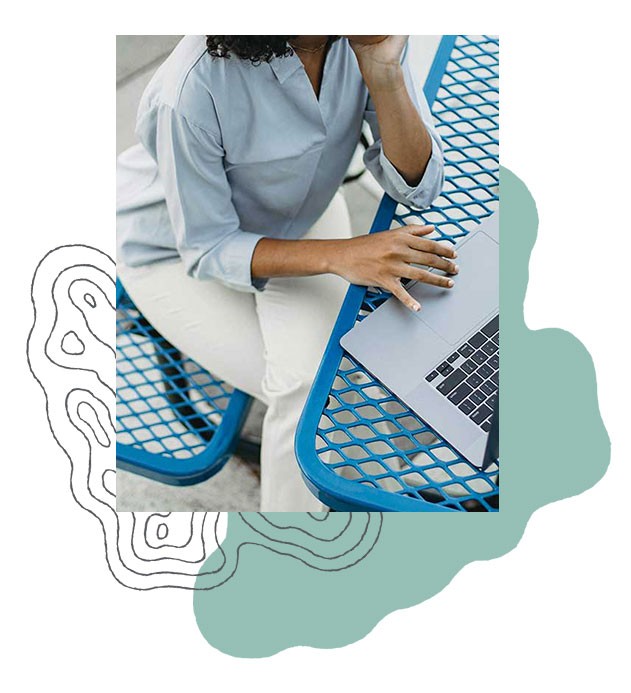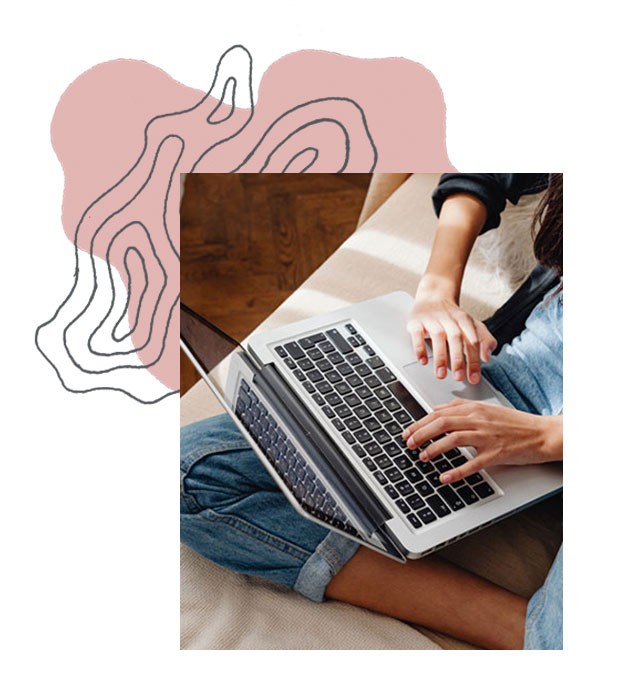 The relationship will start with an onboarding form you'll fill out and an onboarding call for our teams to align on how to achieve your business goals together.
We'll manage everything on the Facebook ads side from the campaign creation to audience selection & testing to ad creatives and more. Specifically, that looks a bit more like this:
Our 8+ member team will manage all aspects of your project to deliver stellar results
Your team will provide us branding & visual assets but we'll write the ad copy, design the visuals, write scripts for your video ads, and more!
We'll set you up with everything necessary to track results and provide you with bi-weekly reports
We'll consistently track and optimize your ads for optimal results, even including new creatives when we think they're needed!
You'll always be able to reach us on Slack and we'll have a monthly call
We offer several ways to work with us – please make sure you're looking at the right service offering for you!
All campaigns in this package are evergreen.
All work managed by EHM will take place inside of Facebook Ads Manager, Google Tag Manager, and periodically your funnel software for pixeling only. We do not manage other aspects of your funnel.
Ad commenting is handled by your customer service team (not EHM)
You're making at least $10k/month and want to scale using Facebook ads
You have a team and are willing to put some work into making this strategy successful for your business
You have a proven online service or digital product priced anywhere from $200 to $2000
You're in it for the long haul and know good things can take time
You have a marketing ecosystem that converts new leads into customers
You're ready to commit to an day ads strategy with a proven partner for a minimum of 6 months
Does this sound like EXACTLY what you've been looking for?
If you're ready to take the leap and allow FB & IG ads to amplify the amazing work you already do, so you can grow your email list, scale your business, impact & income…
We're here for you!
The investment to partner with us starts at $3,000/month for a minimum of 6 months. This is in addition to the ad spend we recommend.
Fill out the form below to jump on a complimentary discovery call where we'll talk about your specific business needs, including:
Who your audience is & how they've been converting
What our relationship would look like if we both think it's a good fit to work together (no pushy sales here, we only work with clients we feel confident we can get results for!)
Strategies you've used to get where you are and how we can make adjustments together to get you where you want to go
Wondering where Elevate Her Marketing came from and what we're all about?
Frannie, our founder, is on a mission to increase the income of women all over the globe. Helping online course creators improve their marketing is her means of doing that!
Frannie's career began at a startup in NYC right out of college. She worked 12 hour days and traveled around the country. Eventually she was looking for more freedome and started taking all the online courses.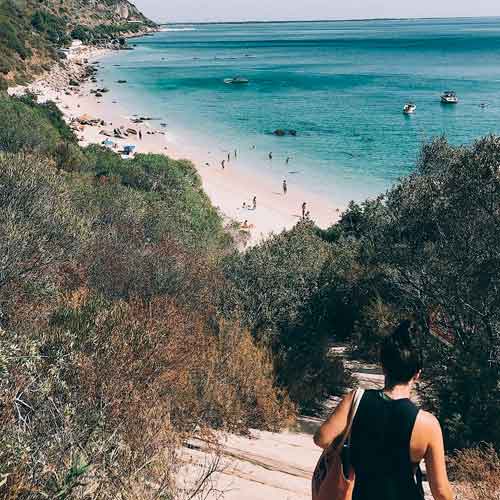 This landed her a gig at a Facebook advertising agency where she was able to work with some of the biggest nams in the online course space like Amy Porterfield, Mindvalley, Brooke Castillo, and more.
Eventually, she craved even more freedom and decided to build her own agency. Elevate Her Marketing was created on a beach in Bali in 2017 and we've been supporting female identifying online course creators ever since. Since then, we've helped numerous client generate millions of dollars in profits from their Facebook & Instagram Ads
Read the full story here.