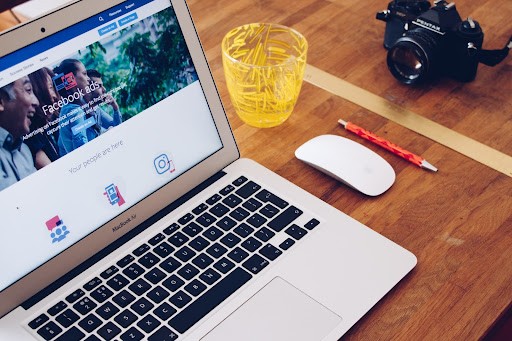 How to Choose a Facebook Advertising Agency or Consultant
Knowing how to choose a Facebook advertising agency or consultant that's best for your business can be challenging. Where does one start?
There are many factors to consider when choosing an advertising agency or consultant, including price, experience with Facebook and Instagram marketing, and knowledge of current trends in the industry. Here are some tips on choosing the right one for your business.
Key Tip #1: Identify What You Want to Accomplish
Know what you want to accomplish before finding the Facebook marketing specialist for your business. Here are some questions you can ask yourself before starting your search:
Are you ready for Facebook ads, or is doubling down on organic strategy your best approach?
Is your goal brand awareness, increased leads, scaling revenue, or some combination of the three?
Do you have a budget set in mind that you're okay with losing (it's important to have at least 1-2 months of a testing budget)?
What would you consider a successful outcome in 3 months, 6 months, 1 year?
What ROAS (return on ad spend) would ensure the profitability you require?
Key Tip #2: Consider the Goals: Will This Be a One-Time or Ongoing Project?
Do you need someone to manage your campaign for a single event, or are you wanting to grow your reach over the long term?
If you're wanting to launch a new product or do a big promotion for one you already have, then you'll need to look for someone that is willing to work with you on a one time basis. Many FB ad managers & agencies have a few month minimum commitment. You'll also need to make sure you start looking with enough time in advance of your one-time event because many people are booked up and will need time to build your ads campaign.
If this will be an ongoing campaign, for instance to generate new leads every month, be sure to choose a partner that is equipped to handle all of the necessary work on a monthly basis. You'll want to find out how long the initial contract is for and what it might look like to cancel if the relationship doesn't work out. You'll also want to check in how you'll communicate over time as well as what type of reports they'll be sending you and how often you'll receive them.
Download the Plan Before You Pay Cheatsheet
Everything you need to have ready before investing in Facebook & Instagram Ads
Key Tip #3: Ways to Find a Facebook Advertising Agency or Consultant
A good Facebook advertising agency should provide you with expert advice and make sure your budget allows you to achieve your goals. They should provide you with specific details about the type of results you can expect from your campaign and how much it will cost. You also want someone willing to work closely with you and your company's marketing team throughout the process. Continued communication is important to make sure everyone is on the same page and working toward your defined goals.
Here are some things that should help you weed through agencies or consultants that are either too expensive or just not the right fit for your business:
Make sure they have experience in paid advertising for your niche (advertising for e-commerce is very different from advertising for online courses, for example)
Ask for references and reviews from past clients
More than just results, look for case studies. You'll want to see the approach the agency takes when working with clients…are they focused on mastering copy & visuals or just pumping out a ton of ads?
Ask if they have an in-house team or if they outsource, many agencies outsource their team members who have very little stake in ensuring your campaigns are successful
Ask about their onboarding process (what does it look like, how long does it take to get ads up and running) as new campaign creation ca take time
Ask if they'll be running the ads for you or just supporting you with advice. Also ask if they'll be creating the ad copy & visuals or if your team needs to manage this. Sometimes it can be financially beneficial to handle some of the work yourself, but you need to make sure you have the proper resources & support to execute it.
Check how often you'll have contact with them and when they'll share reporting updates. It's important to know if you're going to hear from the agency often or if they'll leave you in the dark wondering what the heck is going on.
Key Tip #4: It's Not Just About the Money
Price is an essential factor in knowing how to choose a Facebook advertising agency or consultant, but there are additional considerations when looking for the right consultant for your business.
Look beyond the price tag of any Facebook advertising packages because you need someone to understand your vision, budget and goals. Be sure that whoever you choose understands how Facebook fits into your overall marketing strategy before hiring them. They should highlight past work that shows how they have successfully integrated Facebook or Instagram marketing into other similar campaigns.
Ask for cancellation policies before hiring anyone, so there aren't any misunderstandings later.
A successful campaign starts with a well-thought-out strategy. Instead of just throwing money at your advertisements, have an idea about what you are trying to accomplish and how you expect it to play out. The more details and definition you can provide to your agency, the better results that can be expected.
Don't simply choose someone because they have the lowest price or seem like they will do the job quickly. It may sound cliché, but it's true that you get what you pay for. Look for a partner who can help you achieve the best return on ad spend (ROAS).
Key Tip #5: Use Info from Their Website as a Reference
As an online marketer, you want to know that the people you are working with know about today's best practices.
Visit their website and blogs for valuable insight into how they do business. It's also a good idea to see what type of articles they write on their website so you can find out more information about them.
See if it's clear they understand digital marketing well and that they're up-to-date on any recent policy or technology changes. In the digital space, things change very fast so it's important to work with someone that has a grasp on changes as they happen.
Key Tip #6: Pay Attention to the Questions They Ask
The agency should ask plenty of questions before starting work on your account. They should want to know what makes your business unique, how you would like to be perceived by consumers, and your Facebook advertising goals.
They should also be asking for information about your brand, vision, and customer profiles so they can create ad campaigns that resonate with potential clients and market as if they were a part of your business. .
A proper agency should also ensure that you have a proven offer before taking you on. That means asking questions about how much money you're making already as well as conversion rate numbers. Many agencies will work with anyone that wants to pay them, but if you don't already have a successful funnel, you'll be throwing money out the door with Facebook ads.
Key Tip #7: Ask for Recommendations
A successful agency should have a good reputation in the industry. If possible, ask other clients who have used their services if they were happy with their campaigns and what kind of ROAS they realized.
Ask for references and contact information for previous clients so you can call or email them to learn about their experiences working with the agency or consultant. A good Facebook advertising agency will be more than happy to supply this information and provide testimonials when necessary.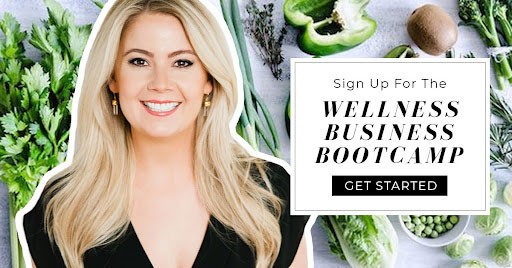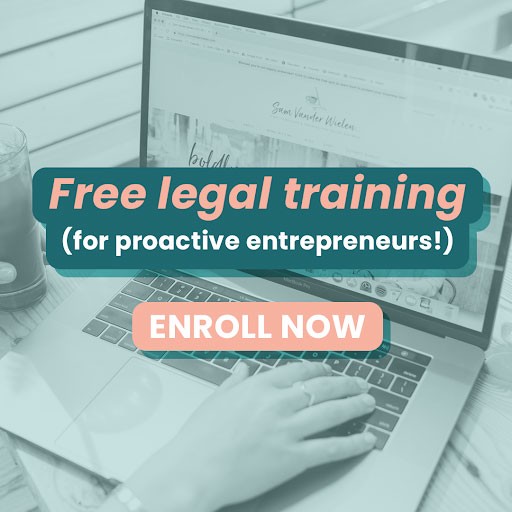 Key Tip #8: Request Samples of Previous Work (and Examples of Results)
Request samples from past Facebook and Instagram advertising campaigns to get an idea of what your ads may look like.
You want to make sure they will use a variety of copy lengths & styles as well as different visuals, including videos, GIFs, carousels, images, and more.
Since every client is unique, agencies and consultants should take the time to create ads that reflect your company's personality and image instead of using templates or standard ad designs that don't stand out.
Many Facebook advertisers outsource their creative work so copy & visuals can be lackluster, you want to make sure the ads you'll be getting stop your audience's scroll & compel them to click!
Key Tip #9: Check Their Social Media Pages for Reviews and Comments
Check out their Facebook, Twitter, and LinkedIn accounts and any other social media accounts they might use to see if there is anything you should be concerned about.
See if you can find anything in their social post comments or if they share any of their work that might help you understand more about their business.
Don't be afraid to ask questions about what makes their services different from others in the industry. For example, if someone is unfamiliar with Instagram advertising, they might not suit your business. Again, this depends on your audience and goals.
Key Tip #10: Ask How Long They Have Been in Business
If they've only been around a few months, that may not be enough time to establish themselves as experts in the field of Facebook advertising and marketing.
There are of course exceptions to this because experienced consultants start Facebook advertising businesses all the time, but it's important to know what kind of support your agency is going to provide. An agency that has been established for several years is more likely to have streamlined processes in place & provide you with better support
Bonus Tip #1: Ask How They Measure Success
Asking this question will give you a good idea of what to expect from your campaign. The agency should be able to provide you with specifics about what they measure: cost per click, total clicks, conversions such as leads or sales generated from the ads, and anything else that they monitor to help you scale your business.
Bonus Tip #2: Get Everything in Writing
Ensure that all agreements are in writing before work begins on your account. You shouldn't sign an agreement until you understand precisely what is included, whether that is what is included in the Facebook advertising packages, how the approval process works, or what the timelines are for deliverables like ad copy and creatives.
Bonus Tip #3: Check Their Better Business Bureau Reviews
The BBB can help you screen a business you plan to work with by ensuring they have a good track record with other clients. This is where you can find reviews written by past clients about what it was like working with them.
Additionally, if any complaints are filed against the advertising agency or consultant, this information will be listed as well.
It's wise to get as much background as possible before deciding whether or not the agency or consultant is the right fit for your business, and the BBB can be a useful reference.
A happy team is also something to consider. Teams like this tend to be more productive and create the best results for their clients. A great place to check out what the staff thinks of their work environment is GlassDoor reviews.
Bonus Tip #4: Decided on a Facebook Advertising Agency? Stay Involved for the Long Term
Once the agency or consultant starts work on your account, it's good practice for them to remain in touch throughout the process until everything is finished. They should provide regular updates on campaign performance and any questions they might have.
It's important to give the agency a few months to produce results for you. It's normal to lose money the first month, break even the second month, and begin to realize profits in month three. Leaving before giving the strategy a chance will only result in starting over and spending more money.
Be sure to choose an agency or consultant that you can trust – one that will align with your vision and provide ongoing recommendations to help you be as successful as possible.
Bonus Tip #5: Check Out These Additional Facebook Advertising Resources
Conclusion: How to Choose a Facebook Advertising Agency
Facebook advertising can be a great way to reach out to new customers and scale your revenue. Still, it's essential to do your research before choosing an agency or consultant. They should take the time to explain what makes their services unique so you know if they are a good fit for your business.
Check the qualifications of any firm you plan to work with on the Better Business Bureau's website and read reviews from past clients. Make sure you ask for references and get everything in writing, so there are no misunderstandings later on.
If you follow these guidelines, you will know how to choose a Facebook advertising agency that is the right fit for you.
Download the Plan Before You Pay Cheatsheet
Everything you need to have ready before investing in Facebook & Instagram Ads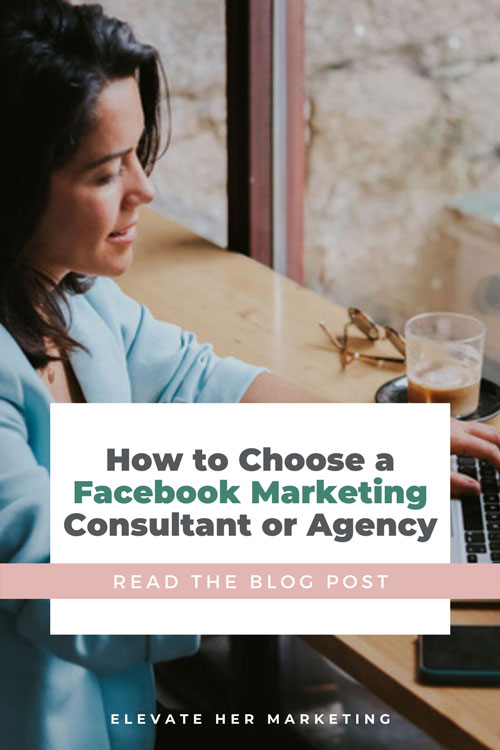 Share this post!