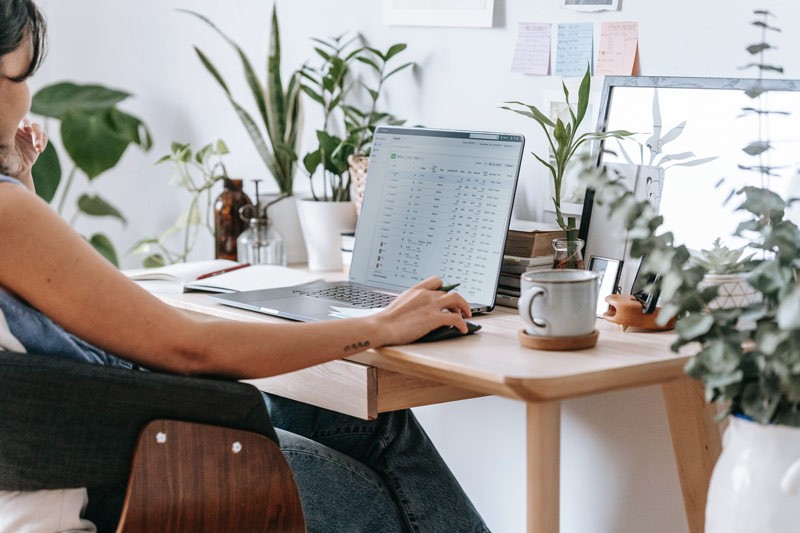 9 Facebook Advertising Mistakes Course Creators Should Avoid
Facebook is a powerful marketing tool for all kinds of businesses, including course creators. This article will cover 9 common Facebook advertising mistakes course creators should avoid when using this platform.
1. Not knowing the difference between ads and boosted posts
It is important to know the difference between boosted posts and Facebook ads. A boosted post appears in the timeline of your Facebook page. You'll tell Facebook who you want to reach, what your maximum budget is, and how long you would like the post to remain boosted.
An ad is created through Facebook Business Manager and offers a wider range of options than a boosted post. While a boosted post is great for brand awareness and engagement, with an ad it's possible to optimize for website lead conversions, e-commerce sales, video views, app installs, and more. With Facebook ads, there is also a wider spectrum of ad placements available as well as more advanced targeting capabilities.
2. Using too much text in your ad visual
Facebook used to reject any ad that had more than 20% text. They've since done away with rejecting the ads, but this is still a good ratio to consider for your ad visuals as Facebook will limit your reach if you have too much text.
Visuals are meant to be just that. The best way to convince your audience to take the action you want them to take via text is in your ad copy and on your landing pages. You can put some text in your visuals but don't overdo it. We find that visuals with too much text are often poor performers in campaigns.
Join Our Mailing List for Facebook Insider Information!
3. Not using email follow up after you pay to add someone to your email list
Your subscribers are the key to long-term success in your business, so it is crucial to have an autoresponder set up after you pay to have someone join your email list with Facebook ads.
This should include more information about how you can help your audience get to where they want to be with free content as well as to introduce yourself and share more about why you're the person to help them get there.
Most people aren't ready to buy from you when they first find your business, but using email follow up to build a relationship with them will lead to more engagement and eventually, hopefully, a purchase!
4. Not using Facebook's targeting features
You can target people by placement, interest keyword, and demographics. This is a great way to stay in line with their interests. Facebook ads can target by:
PLACEMENT: Where it shows up on Facebook or Instagram, this could be IG Stories, Facebook Newsfeed, etc..
INTEREST KEYWORD: Their overall interest (business, news, technology).
DEMOGRAPHICS: Segmenting of users based on population data, such as age, gender, income, language, or geography.
TIP: If you don't have as many Interest Keywords as you would like, enter one word that feels the most related to your audience and use the SUGGESTIONS tool right in the ads manager to find more, relevant ideas!
You'll find all of this info when you are in the ad set section of building your ads section of the ad.
Remember the Facebook ad structure: campaign -> adset -> ad
The campaign is where you choose the objective (lead, traffic, etc.)
Adset is where you choose demographics and interests
Ad is where you create the real ad, images/video/text.
5. Not creating multiple ad variations
It's vital to test different ad variations both visuals and with your ad copy. While you'll build your ad creatives based on information you know about your avatar, you do always want to see, with data, what delivers you the best results (after 7 years running ads, I'm still surprised!)
You can vary your copy by focusing on different marketing hooks or by using different lengths of copy.
When it comes to visuals you can mix up the type of visual by using videos, GIFs, or images. You can also test using your brand colors in different ways or try seeing if something more produced & designed works for your audience or if they prefer something more native like a casual image or a face to camera video.
6. Using a picture that doesn't match the message of your ad
When crafting your Facebook ads, the image you choose must relate to the message you are trying to convey. Choose something simple yet compelling for your ad copy. This is one of the most common Facebook advertising mistakes, especially if you're a beginner.
For example, if you're trying to sell an online course that teaches personal trainers how to grow their business, you don't want to use a cat picture just to get clicks — sure maybe a lot of people will pay attention but it'll be for the wrong reason. Make sure your image is somehow related to your business so that you attract only your ideal audience. Doing this will help you save time and money.
7. Not having a high enough daily budget
For the Facebook ads algorithm to properly optimize your campaigns, it needs to see a certain number of conversions each week. If your budget is too small, you won't get the number you need and unfortunately you won't see success with ads.
You also want to consider that as you advertise for more high value offers, you'll need even more budget because they will of course cost more. For example, if you just want people to view a video or click on a blog post, you could get away with spending about $5/day. But if you are hoping to get someone to subscribe to your email list or buy a product you're going to need to spend significantly more.
8. Not creating promotional content before launching
If you want to sell a course, a good strategy is to create hype about your product and post content to share on your page and email your list to inform those who have previously engaged with your business about your upcoming launch. The people that already know are the most likely to convert, so don't forget them when it comes time to launch. You want them to become familiar with your course before you launch it so they will hopefully convert to sales as a result!
9. Having no call to action
And finally, to avoid one of the most common Facebook advertising mistakes, make sure that your ad has a clear call-to-action that specifies what customers should do next. This could include a link to check out your product or 'share' to enter a giveaway. The best call-to-action has a direct connection to the action you want people to take, so avoid generic 'visit our website' or 'check out this post.'
It might seem obvious what people should do, but every step of the way you want to guide your audience to do exactly what will lead to them converting, so don't underestimate this simple but effective tactic!
Now let's create some great ads! Let us know if you need a marketing partner to help you 4x your impact and income.
Join Our Mailing List for Facebook Insider Information!
Share this post!